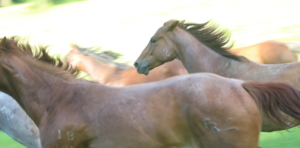 Presented by: Lee Ann Sommerfeld from Source Equine
www.sourceequine.net
This clinic will introduce you to mindfulness teaching for humans and horses through equine bodywork.  It is an integrated program that combines ancient energy techniques and modern equine bodywork to bring balance to both horse and rider.
In addition, participants will:
– Demystify the nervous system by learning the mechanics and nuances of how information is received and processed in both human and equine brains.
– Cultivate a deeper more conscious, compassionate relationship with your horse. Begin to see the horse differently by learning their subtle responses.
– Learn new skills to better regulate your own nervous system while practicing safe, simple techniques to create greater relaxation in your horse's body.
Date: Saturday, November 13th, 2021
Time: 9:00 – 4:00 ( bring your own lunch)
Morning session is lecture.
Afternoon is hands on with the horses.
Cost: $260/horse (2ppl per horse) or $130 person. (it's best to have 2 per horse. One can hold while one works)
PARTICIPANTS CAN BRING THEIR OWN HORSE!